How Do I Order My Transcripts?
If your Guild application requires transcripts, then you have the option to request your transcripts directly in the application through a third-party service called Parchment. Note that not all schools are available through Parchment to request transcripts. If you're not able to find the name of your school in the list, then you can't order through Parchment. You'd need to request your transcripts directly through your previous school instead. To learn more about what transcripts you need and how to submit them, click here!
When requesting transcripts, a good place to start is the website of the last school that you attended. There's a good chance that you'll be able to print unofficial transcripts and order official transcripts on the student services or alumni page.
If you weren't prompted to submit your transcripts in the Guild application, but they're a requirement of your program, you need to request your transcripts. If you have any questions about this process, you should reach out to the Admissions team at your academic provider.
What If I Owe Money?
The most common reason that people can't get their transcripts is that they owe money to a previous school. When you owe money, the school puts a hold on your transcripts so that you can't get them until you start paying the debt back.
In most cases, you'll be dealing with a collections agency rather than the school. While you typically don't need to pay the full amount back in order to have the hold removed, you will need to talk to the agency and start making payments.
Note that schools typically only hold official transcripts. Your school should still be able to provide you with unofficial transcripts (sometimes called "degree audits" or "grade reports") even if you have a hold on your account.
What If My School Closed?
In the event that your school no longer exists, you'll need to request your transcripts from the Department of Education in the state where you attended school. The US Department of Education has a searchable list by state that you can access by clicking here.
Where Do I Get My High School Transcripts?
Some high schools use online portals on their websites for transcript requests. The most common places on a school's website to locate transcript request information are on pages for guidance counseling, the registrar, and alumni. Your high school's website may also have a search feature that can help you locate the information about the school's transcript request process.
If you can't find any information on transcripts online, go ahead and pick up the phone! You can usually request your transcripts from your school's registrar, student services, or student counseling office. If you're not sure who to contact, call your school's main information line.
If the last school you attended doesn't have access to your records, they're likely stored at your local school district office or with the county board of education. Depending on your school district, you may be able to request your transcripts online, over the phone, or through the mail. You can search for your school district at the National Center for Education Statistics website.
Still can't find your transcripts? If it's been a while since you attended school, your school has closed down, or you were homeschooled, you may need to contact your state's Department of Education to request your transcripts.
For students in California who have passed the California High School Proficiency Examination, you can request transcripts by clicking here.
Where Do I Request GED Transcripts?
If you've completed the GED, you can request your GED transcript by clicking here.
Where Do I Get My College Transcripts?
The process of getting high school and college transcripts is very similar. Start off by checking your school's website — there's often information about where to find your unofficial transcripts or order your official transcripts on the alumni or student services page.
If that doesn't work, pick up the phone and call the school's office! They'll be more than happy to direct you to the right place.
What If I Attended A Trade School?
If you attended a vocational or trade school, then you will also need to provide transcripts from your time there. This process will likely be the same as requesting college transcripts. Keep in mind that even if you attended a trade school, you will still need to provide high school transcripts.
Where Do I Request Sophia Transcripts For My College Start Program?
To request your unofficial College Start transcripts through Sophia, log into your Sophia portal and click "Course Transcript (Unofficial)" on your most recent course. If you're applying to a Guild program, you can upload your unofficial transcripts directly into your application if required. The name of the school should be listed in the Guild application as "Guild College Start Through Sophia."
If you attended the Guild College Start program and need to order your official transcripts from Sophia, you can reach out to your Guild Growth Coach. They will contact Sophia for you and request that your official transcripts be sent directly to the university you're applying to.
*If you're applying to Bellevue University after completing College Start, be sure to list Sophia as a previous learning institution in your application. After that, Guild will request your transcript on your behalf via Parchment and send it directly to Bellevue University for you.
*If you're applying to Southern New Hampshire University after completing College Start, your SNHU Admissions Counselor will help you to order your Sophia transcripts via Parchment.
How to Get Transcripts If You Were Homeschooled
Each state has its own requirements for homeschooling, therefore, the answer to this question will vary from case to case.
If your homeschooling program is recognized by the state, you should be able to get ahold of your transcripts relatively easily. You'll need to reach out to whoever gave your parents permission or accreditation to homeschool — this could be someone from the local school district, Board of Education, or even the local school superintendent.
If your homeschooling program isn't recognized by the state, you won't have transcripts. In this case, you'll need a high school diploma or GED to move forward. Your employer may offer a high school completion program through Guild, so be sure to check your employer's catalog to learn more!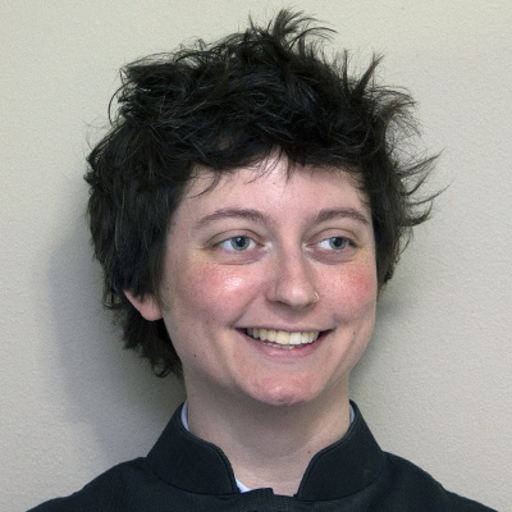 Article Contributor: Amy Hirschtick